Most of Gillespie's Tax Cuts Would Go to the Rich… Middle-Income Families Will Only Get $147, While Funding for Schools is Threatened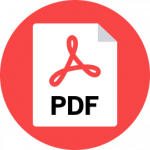 Virginia's Republican gubernatorial candidate Ed Gillespie has proposed sweeping tax cuts that will heavily benefit the wealthy and cost at least $1.4 billion a year in state revenue when fully phased in, according to a new analysis by two nonpartisan economic policy organizations, The Commonwealth Institute for Fiscal Analysis and the Institute for Taxation and Economic Policy (ITEP).
The new report notes that the top 1% of wealthy Virginians (making over $624,000 per year) will receive a tax cut of about $7,000 per year, while a middle-income family (making between $41,000 and $67,000) will only receive a $147 tax cut. Low-income families (making less than $22,000) will only save $14 per year.
In the meantime, the TCI report shows that Gillespie's tax plan will cost enough revenue to pay for 4,000 teacher positions, the state's share of pre-school costs for 49,000 children, and much more.
"Virginia's wealthiest individuals don't need a $7,000 tax cut. But Virginia does need 4,000 more teachers in order to restore past student-teacher ratios," said Frank Clemente, executive director of Americans for Tax Fairness Action Fund, which has 5,700 online members and supporters in Virginia. "Candidates for governor should focus on how to invest in education, not giving tax breaks to millionaires."

Gillespie has previously claimed that his plan would put $1,285 into the pockets of a family of four. However, to get that size of a tax cut, a family would need to make about $229,000, according to the group's analysis.
Read the full report here: http://thehalfsheet.org/post/165301363923/we-need-more-than-wishful-thinking-a-closer-look